WE HELP YOU TO STUDY ABROAD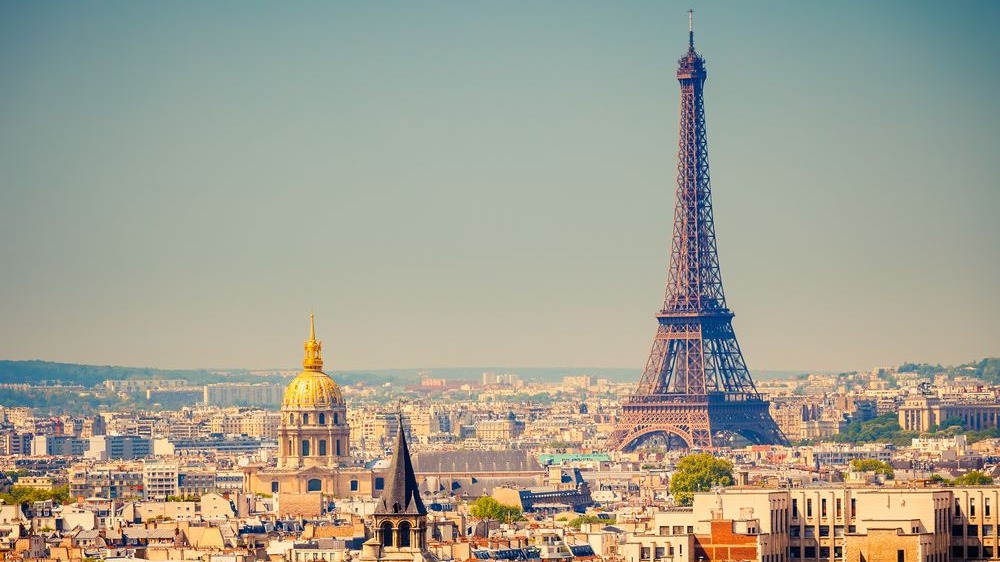 STUDY IN FRANCE
France has always been at the forefront of human Civilization from the earliest times through middle ages. It has always been a hub for cultural and industrial innovations. The contribution of French revolution to usher in an era of nation states and democracy can never be undermined. The renaissance era had seen an unparalleled growth in Arts and culture which has continued till today.
Despite a downturn during second world war wherein France took the brunt of Nazi expansionism, France recovered to attain the former glory. France today is considered among the most industrialized nations with unique culture and is a welfare state for its citizen.
France has always been home to world's top most universities and that tradition has continued till date . France has 83 public funded universities apart from a host of private universities and specialized institutes. There are more than  3.10 lakhs, international students, studying in France at present. Below are some  reasons why students chose France are:
Tradition of Excellence & Top ranked Universities
Cultural Hub & Open Society
Programs in English
Opportunity to learn French
Internship is an integral part of Course Curriculum
Post Study Work Permit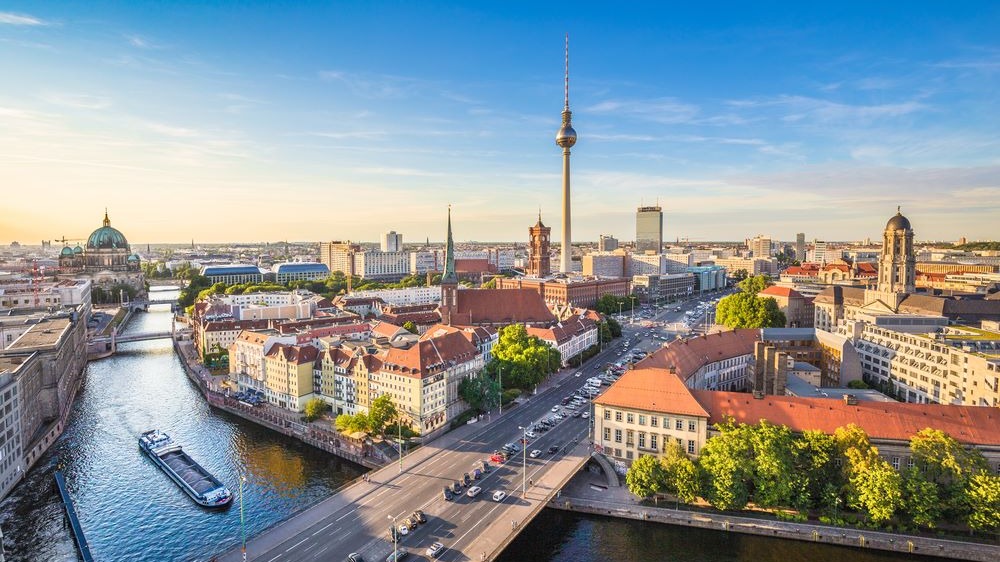 STUDY IN GERMANY
Germany Education is Epitome of Quality in Education. Germany has been always been known for its quality of manufacturing and home to most of the innovations. Germany has witnessed an unprecedented growth and rebuild its reputation of high precision manufacturing base of the world. All this has been possible due to a very robust education system which has been designed uniquely to focus on Engineering skills. German Industry had worked closely with educational institutions and have developed a unique internship model wherein credits are awarded for time spent working.
Germany boosts of top most universities in Engineering. here are, Some of the reasons why many of the students choose to study in Germany:
Free Education
High Quality of Education
Internship opportunities
Renowned for Research
Post Study Work Permit
Inter-Disciplinary Programs covering a vast array of disciplines
Low cost of living
Facilities for International Students.
STUDY IN USA
Apart from the fact that USA is the largest economy with the best facilities for international students. The reasons why students choose to study in the USA:
COMMITMENT TO EXCELLENCE: Top students of the world try for admission into top universities and are taught by best professors along with latest techniques and infrastructures. The emphasis is in developing Critical Thinking which is amongst the most important parameter in real time job Scenario.
COURSE CURRICULUM:  USA has amalgamated the needs of industry in its education system. Very often Universities have industry leaders as their board members or advisory counsel. This is to ensure that the University curriculum is in sync with the real time requirements. The curriculum is constantly updated therefore resulting in gradates who are ready to join the work force. 
RESEARCH FACILITIES & TECHNOLOGY: 80% of Nobel laureate are part of USA educational system in different roles. This imparts a unique opportunity for every student to be part of research projects and get first-hand experience of cutting edge technology. Deserving students are made part  of ongoing research which not only gives them confidence but also prepare them for challenges ahead.
FLEXIBILITY: Students are free to select courses across different streams as well as design the course curriculum as per their pace of study. Also, USA offers programs across all streams. The course curriculum has been designed to ensure that the students develop into well rounded individuals rather than just grasping the subject knowledge.
SAFETY & FACILITIES FOR INTERNATIONAL STUDENTS: Its among the safest destination and provides all the amenities required for a new student coming from abroad. Most universities have specialized security for campus who secure the entry and exit points and man the campus area regularly.
FUNDING OPPORTUNITIES: Most university provide grants as scholarships/Assistantships/fellowships etc for deserving students. This provides an opportunity for the students to work closely with professors and get an insight into work and research methodology.
WORK PERMITS & JOB OPPORTUNITIES: Optional Practical Training (OPT) is provided for all students which gives them an opportunity to practice their skills in USA itself, which often results in them getting Work visas [H1]. The students are also eligible for Curriculum Practical Training [CPT] after studying for 2 semesters i.e. Fulltime internships in the students area of expertise.
INTERNATIONAL EXPOSURE: USA attracts the brightest and best students from almost all countries of the globe. This gives the student international exposure and makes them a global citizen.
RECOGNITION OF DEGREE : The degree from USA is recognized world over and is given lot of weightage while applying for Job or Higher Studies.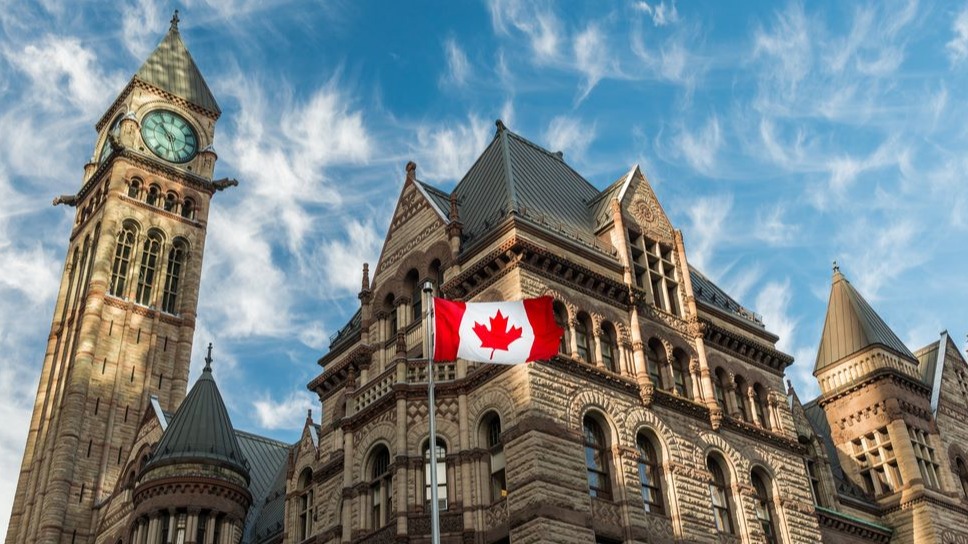 STUDY IN CANADA
Canada has been voted best place to live & best place to study, while also ranking high for working, visiting and investing.These are the reasons why many students preferred to study in Canada
INTERNATIONALLY RECOGNIZED DEGREE: Canadian degree, diploma or certificate is accepted globally owing to its quality education and competitive entry criteria. Canadian graduates are highly sought after by employers due to their high standards of academic excellence.
AFFORDABLE EDUCATION: The quality of education and living standards in Canada are amongst the highest in the world. Cost of Living and Tuition Fees are much lesser compared to USA and UK.
EDUCATION SYSTEM: Canada is one among the top international education performers, hosting an array of quality educational institutions offering technical and professional degrees, diplomas and certificate courses in various domains.
RESEARCH OPPORTUNITIES: Research forms an integral aspect of Canadian post-secondary education and is supported by the government. In Canada, government and industry together support research including telecommunications, medicine, agriculture, computer technology, and environmental science.
LANGUAGE EDUCATION: Canada is a bilingual country for which teaching their official languages (French and English) as second languages forms an integral part of their curriculum. This helps students to upgrade their language skills for either of the languages as they get ahead with their study program.
LIBERAL IMMIGRATION: International students with Canadian credentials and work experience may apply for citizenship of Canada without leaving Canada.
LEARNING AND LEISURE: Activities such as sports, art galleries etc within the campus, adds a tint of excitement to the students overall study experience in Canada.
POSSIBILITY TO WORK: International students may work on-campus without a work permit. Study permit holders in Canada may gain work experience by working off campus while their studies. As of June 1, 2014, student may qualify to work off campus up to20 hours per week without a work permit.
MULTICULTURAL SOCIETY AND A PLEASANT DESTINATION: Canada is a democratic country. It encourages multicultural society through the Canadian constitution and the Canadian charter of rights and freedom, the two government bodies strive to preserve the rights of the people living in the country. All are equal and everyone has the right to be social, culturally and economically active. People there, are readily accepting and respectful of the differences.
FOCUS ON INTERNATIONAL STUDENTS/ CLARITY ON VISA RULES:  Canada's International Education Strategy recently announced its goal to double the number of full-time international students to 450,000 by 2022. The Canadian Council of Ministers of Education prioritizes attracting international students in all education sectors through a number of strategies. The plan is not only focused on recruiting, but also on retaining after graduation by offering more opportunities for Canadian students to work abroad while studying and remain in the country as permanent residents afterward.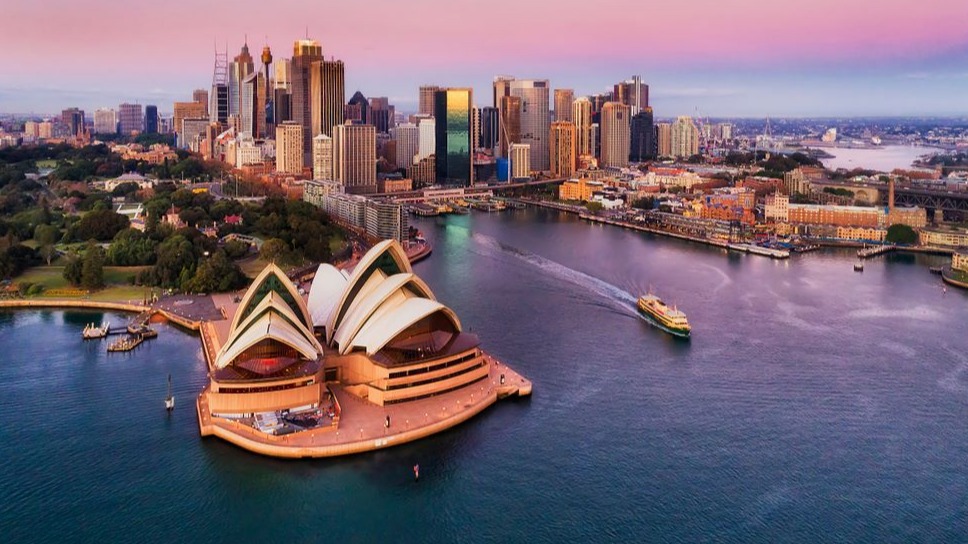 STUDY IN AUSTRALIA
Australia is the third most popular destination for International Students. Apart from the fact that it is home to 8 of top 100 Universities in the world, 5 of the top 30 cities in the world, 9th in terms of university ranking and gets $ 2,00,000,000 in Annual Government for international students, These are some important points why students choose Australia:
Quality of Education/ Global Recognition: Australian degrees are recognized world over and have a very high standing of the Australian Education System. The initiatives taken by Australian Government to regulate and maintain high standards across all the institutions has had a visible effect. All the courses have to be certified and approved before being offered to international students. 
Wide Range of Course: Australian Institutions offers PHd, Masters, Bachelors & Vocational courses covering all range of specializations. There are multiple institutions offering programs in Arts & Sciences, Business, Engineering, etc Australia is recognized as a world leader in many disciplines. 
Technology & Innovation:  Australian universities have  developed a reputation for adaptation of the latest technologies for use in the classrooms. This has resulted in world class facilities and well equipped labs and classrooms. The penetration of Hi Speed internet is among the highest in Australia. 
Australian Qualification Framework [AQF]: All courses being offered to International Students are covered under AQF, which is recognized by the Australian Government. Australian  Government Training Framework has been set up by Australian Government to provide protection for International Students through ESOS (Education Services for Overseas Students).
Multiculturalism: Australia is a multicultural society with immigrants from more than 200 countries. This has made the Australian Society extremely receptive to adapting and accommodating to the international culture. It's a great advantage for international students and helps them to settle more easily.
Visa Regulations: Unlike other countries like USA and Canada, Australia has a very transparent process and rules have been clearly laid out. This ensures complete justice to genuine visa applicants.
Part-Time Jobs/ Cost of Living: International students are allowed to work part time while they study, which helps them to lower the cost of studying in Australia. Also, standard of living in Australia is amongst the best in the world.
Climate:  Climate of Australian is very similar to India and students won't have many issues adjusting to it. Weather can be bit extreme in countries like Canada or USA.
Sports and Culture: Australia and India are connected very strongly through Cricket. Any avid cricket lover would cherish eating a match at MCG or SCG or be a part of the college cricket team.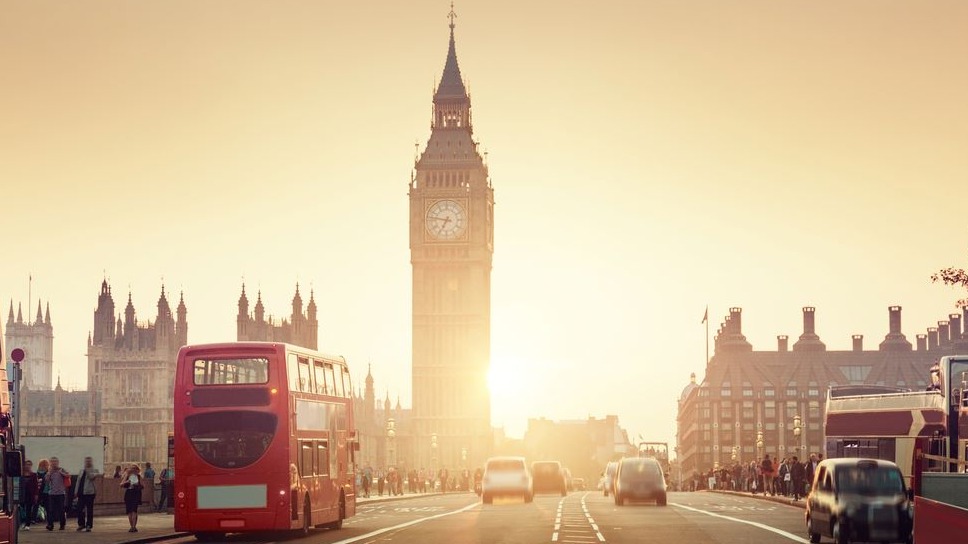 STUDY IN UK
The UK has a long history of welcoming international students to study in their universities and colleges, These are the reasons why many students preferred to study in  UK
1.EXCELLENT ACADEMICS: Ranking second among the most popular study destinations internationally, the institutions in UK are governed by the official bodies such as the Quality Assurance Agency which consistently strive to maintain the steadfast tradition of world-class standard of teaching.
2. SHORTER DURATION PROGRAMS: Master degree typically lasts 12 months in UK and undergraduate programs in England and Wales take 3 years, whereas in Scotland they take four years to complete.UK institutions offer flexibility to blend academic and vocational courses which can be tailored according to individual's interest.
3. LOWER COSTS OF EDUCATION: Sowing to UK's shorter durations of courses,the tuition fee cost per year,(a major concern for international students),can be significantly lower. Besides, by saving a year the student may enjoy the advantage of an early start in his/her career or/and start workingrather.
4. RESEARCH: 5 per cent of the world's scientific research is carried out by the UK and produces 14 per cent of the world's most frequently cited papers.
5. IMPROVES ENGLISH LANGUAGE SKILL: Studying in UK, the homeland of English ensures students master the universal language which further aids in enhancing his/her career prospects.
6. PLACEMENTS: Studying in the UKrenders students with a globalperspective, a quality highly sought after by the employersworld-wide, leading to increasedchances of employment as well as your potential salary.
7. FINANCIAL AID: Scholarships and grants provided by the Institutions may aid in funding education for international students and also free health care on the British National Health Service. Students might be able to work while study The UK Council for International Student Affairs (UKCISA) could provide any further information required on the same
8. MULTICULTURAL AND AN INTERESTING DESTINATIONS: In the UK, the alumni of the colleges and universities often feature diverse student groups from all over the world, which itself gives a direct evidence of the religious and cultural acceptance of the country.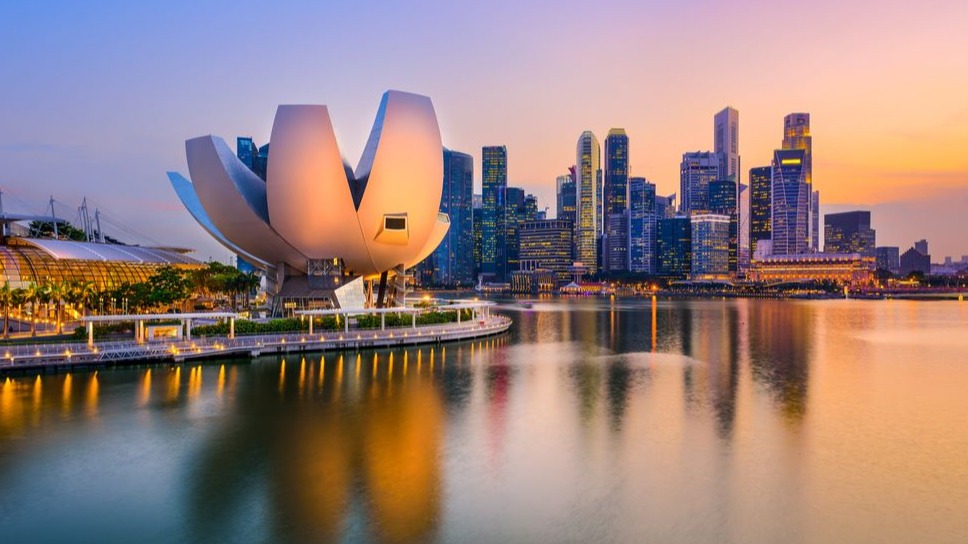 STUDY IN SINGAPORE
Singapore is amongst the most developed countries in the world. Its a Hub for Global business, finance, and logistics. Its standings include the most "technology-ready" nation (WEF), top International-meetings city (UIA), city with "best investment potential" (BERI), second-most competitive country, third-largest foreign exchange market, third-largest financial center, third-largest oil refining and trading center, and the second-busiest container port. Singapore ranks 5th on the UN Human Development Index and the 3rd highest GDP per capita. It is ranked highly in education, healthcare, life expectancy, quality of life, personal safety, and housing. These are the reasons why students choose to study in Singapore :
Singapore has also made its name in the field of education as is among the most popular educational destinations.
Excellent Education System: Singapore has an excellent well-defined education system from Primary school to Post Doctoral studies. It ensures flexibility and opportunities for practical work as part of education.
Comparatively cheaper than USA/UK/Australia: Tuition fee is comparatively cheaper as compared to USA/UK and Australia.
The language of Instruction: English is the language of instruction which makes it's easy for Indian Students.
Student Safety: Singapore is among the safest countries in the world with no instances of racism or any other form of discrimination or violence.
Business Hub: Singapore is the headquarters for many of the top MNC's of the world. This provides a very good opportunity for students to do internship with them and learn the best practices.
Multicultural Society: Singapore is home to people of almost all nationalities. Its a cultural hub and great way to learn about other cultures, its makes you a global citizen.
Recognition and Value of Degree : Degree from Singapore is recognized world over due to its quality and previous success stories.